Skip to Content
Motorcycle Collision Attorney in Central Illinois
Mark Wertz helps clients recover and earn due compensation by providing a trusted motorcycle collision attorney in Central Illinois. Cycle collisions – both motorcycle and bicycle – often involve serious, if not catastrophic, injuries such as closed head injuries, fractured or crushed extremities, disfigurement, significant soft tissue damage, or wrongful death. Many times, they involve unique investigation issues. We can help you from the "get-go." Our practice has guided motorists to justice for over 30 years with commitment and determination. Contact us immediately so that we can direct and assist you. There is no charge or obligation for our initial meeting.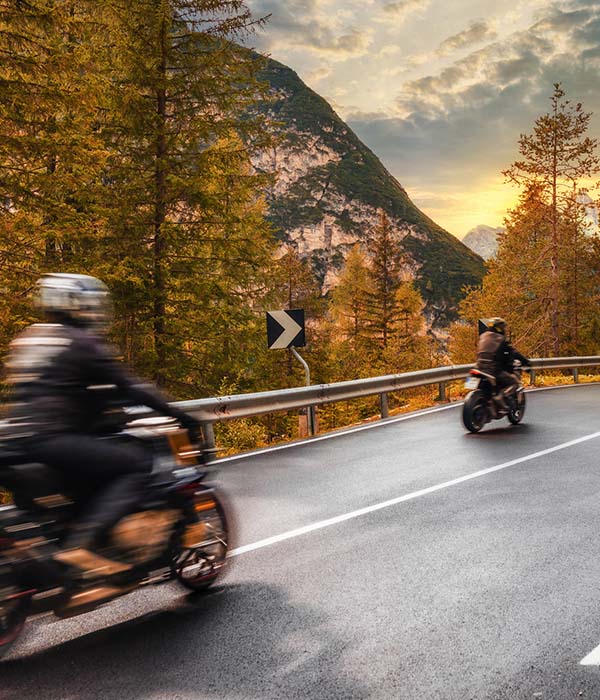 Typical Causes of a Cycle Accident
Cyclists are at a natural disadvantage because they don't have the protection of cars or trucks. Even with proper padding and helmets, they are more vulnerable than other drivers. Cyclists can fall victim to many kinds of danger, including falling from their bikes, being flung from them, or being hurdled into poles and hard objects. Common accident causes include the following:
Following another cycle or vehicle too closely
Bikers or other motorists driving dangerously or negligently
Speeding or driving too slow
Suddenly pulling out in front of a cyclist
Making incorrect or improper turns at lights
Failing to signal
Mistaking or ignoring speed limits
Committed to Justice for Cyclists
Have you or your loved one experienced injury, pain, or suffering while traveling on a motorcycle or bicycle? We're you wronged, and do you deserve compensation or justice? If so, the legal team at Mark Wertz is here to fight for you. During your consultation, we'll learn about the details of your case and listen to your side of the story. Our careful review enables us to form a strategic action plan. Motorcyclists and bicyclists are entitled to justice like any vehicle operator. Whether your bike needs to be repaired or you've been injured, our team will be there in your time of need.